Northwest hiking weekend
april 20-22, 2018
​Othello, washington
| | |
| --- | --- |
| | The downloadable brochure is formatted for legal size (81/2" x 14") paper. |
---
friday, saturday & sunday
Kiwanis Park, Othello, Washington
​Start time: 8 a.m. to noon Friday and Saturday;
8 a.m. to 11 a.m. Sunday
Finish: 5 p.m. Friday and Saturday; 4 p.m. Sunday
Sanction: 109407 ~ Crab Creek/Frog Lake Trails
Walk on trails in a scenic mixture of rugged cliffs, canyons, lakes, and sagebrush grasslands. Follow Crab Creek coulee for a short distance, then gently climb to a view loop, for great wildlife viewing and birding. Desert in bloom. The desert flora includes prickly pear cactus, sagebrush, phlox, balsamroot, and cheat grass. 5K (may be appropriate for small children and rugged strollers) and 10K options available. Rating:
2B
---
Sanction: 109408 ~ Goose Lake Plateau trail
A new hike on game trails, within the Drumheller Channeled Scablands, reveals many features of a desert wetlands shaped by ice-age catastrophic floods. In this desert region you will walk past marshes, around lakes, and near several waterfalls. This trek will take you though grasslands, sagebrush and coulees, and near stunning rock formations, including to the top of a 150 ft. columnar basalt mesa with superb views. There are 5K and 10K options, less than 750 feet elevation gain/loss; but a
3C
rating due to short but steep ascents/descents and some scrambling over a few rock faces where hands will be needed. Not suitable for small children.
---
Sanction: 109409 ~ Chukar Lake Trail
This new hike will take you through desert wildflower meadows, set amid a network of narrow and wide coulees, past marshes, ponds, lakes and potholes that support numerous wildlife species, and on to the top of basalt cliffs for magnificent views of Upper Goose Lake. The 5K walk is rated
2B
; 10K rated
3C
due to steep ascent and descent on game trails. The 5K option on the Chukar Lake Trail may be appropriate for small children, but not strollers.
---
| | |
| --- | --- |
| | The downloadable brochure is formatted for legal size (81/2 x 14) paper. |
---
​A unique Four Plus Foolhardy Folks 100% embroidered patch designed by Dorman Batson, with

IVV/AVA

credit, is $11.00; only 30 available, no reorders. IVV/AVA credit only is $3.00.

FREE participants are welcome

but all must register, carry and return a start card.

Maps and directions will be available at the event registration table.
Powered by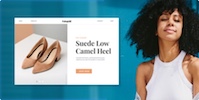 Create your own unique website with customizable templates.