diablo lake trail
​july 21-22, 2018

Grab this opportunity to hike in the extraordinary North Cascades National Park

An AVA/IVV sanctioned walking event, (Sanction numbers 110502 (Diablo Lake Trail) and 110503 (Sourdough Creek Trail), sponsored by Four Plus Foolhardy Folks.

The Diablo Lake Trail (110502), with 5K, 10K, and 15K options.
The 5K is to Diablo Dam, where walkers can turn around and return or opt to take a boat cruise (see
https://www.seattle.gov/light/damtours/skagit.asp​
).
Walkers continuing on to the Learning Center can choose from two 5K options for a 15K round trip walk. Participants can hike both days and get two event stamps.
The lake's turquoise blue waters reflect the towering peaks of Colonial, Pyramid, Davis Peaks, as well as Jack Mountain.
With wildlife, mountain and lake views and plenty of rest stops, this trail is perfect for all ages.
Trail rating is
2B
for the 5 and 10 km ( elevation difference between Gorge Lake and Diablo Lake);
2C
for the viewpoints ( an additional ~500' for Sourdough creek, ~700' for Diablo Lake)
​Start time
: 9 a.m. to noon Saturday;
9 a.m. to 11 a.m. Sunday
Finish
: 5 p.m. Saturday; 4 p.m. Sunday
IVV credit is $ 3.00
FREE participants are welcome
but all must register, carry and return a start card.
Maps and directions will be available at the event registration table.
​However, if you'd like to preview the area, use
Green Trails map Diablo No. 48.
Accommodations: There are several campgrounds in the area--reservations must be made with the National Parks Service.
https://www.nps.gov/noca/planyourvisit/camping.htm​
.
Non-campers can find accommodations at Marblemount (cabins), Winthrop
(1-1/2 hours from event), Concrete, Sedro Woolley or Ross Lake Resort.
Miscellaneous: Water at start and restrooms available. Pets are welcome in the park on leash at all times. Please clean up after your pet. Written directions and maps will be provided to participants on day of event.
Driving Directions
​
Driving directions: at MP 126 on SR20 East, go straight to Gorge campground in a short mile. (The parking lot at the end of the Environmental Center road is not ample enough; it is mostly taken up by cruise boat trippers).
Powered by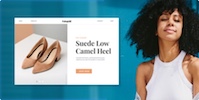 Create your own unique website with customizable templates.